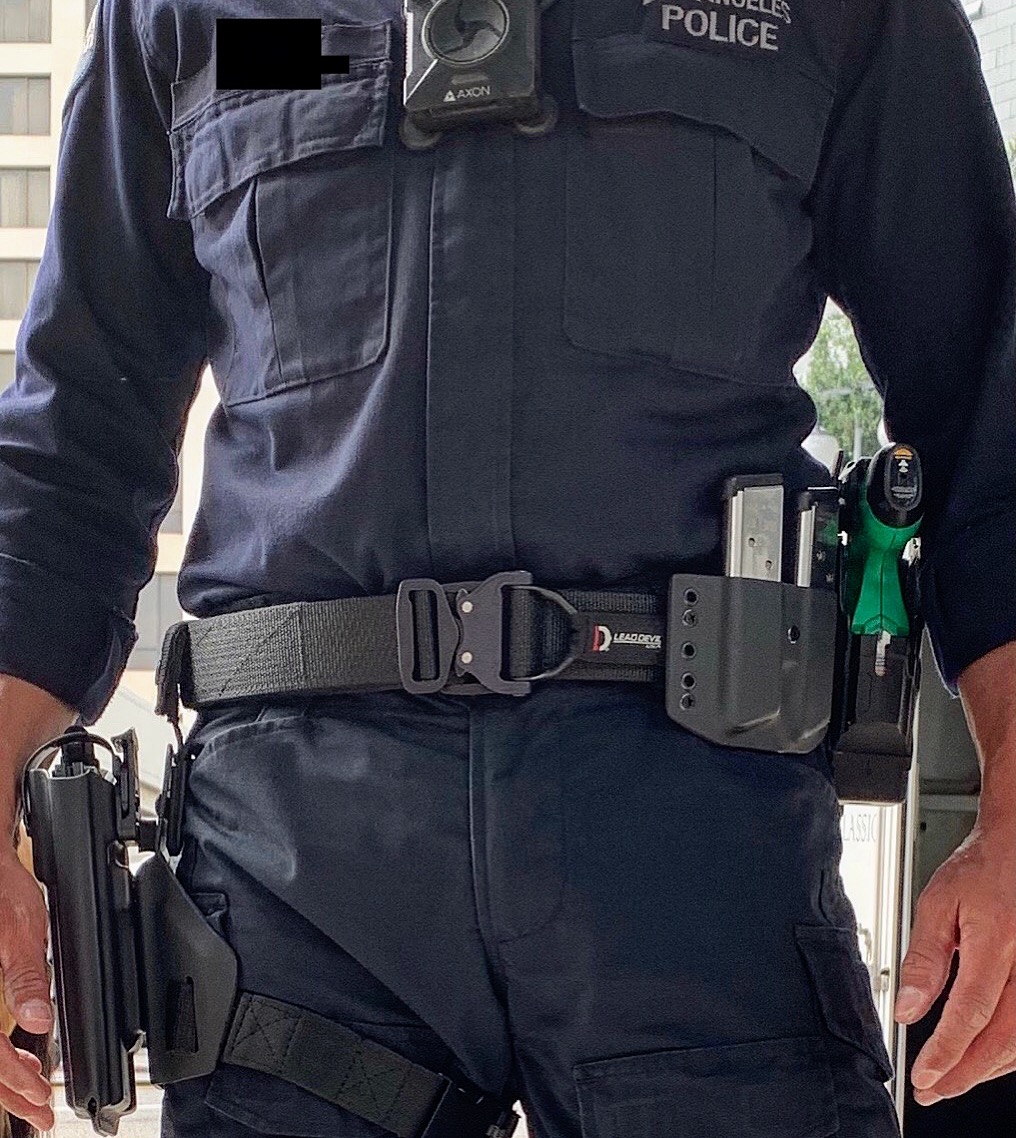 RIGGERS BELT
Used by members of LAPD's Elite Metropolitan Division; including D-team (SWAT) and K9. LAPD Bomb Squad and Bomb K9, as well as various SWAT members and elite tactical units throughout the United States.
Made from our proprietary Gen II Lead Devil Tactical Webbing (LDTW), See info below. More than rigid enough to support any and all gear, yet allows enough flexibility for comfort and fluid movement.
This belt is designed to fasten onto our Inner Belts which weave into your pant loops. Our Tactical Belts are lined with a custom Molded Hook to provide the strongest shear strength when combined with the Unnapped Loop fastener used on our inner belts. The Molded Hook is custom cut to perfectly line all Lead Devil Tactical Belts. We DO NOT use regular "velcro hook and loop".
Our Lead Devil Replacement Program is included with this belt which covers wear & tear, damage, maintenance and theft. See details on our home page.
Designed by operators, tactically sound and always on point!
Details:
Lined with Custom Low-pro molded hook for the strongest shear strength available.
Gen II Lead Devil Tactical Webbing is our proprietary hybrid webbing. Custom woven here in The U.S specifically for the use in our tactical gear, no other company does this. It's then resin treated for strength and abrasion resistance.
Perfect for all tactical ops, on the shooting range, training or soft-clothes warrant service.
Covered By our Lead Devil Replacement Program (see section on our home screen header)
Authentic COBRA buckle with or without integrated D-ring

LIFETIME WARRANTY against manufacturer defects

GET SOME!